Comments
Briefly about «1+1» TV channel
«1+1» is a national Ukrainian-channel, one of the leaders of domestic TV production and one of the most popular TV among the Ukrainian audience.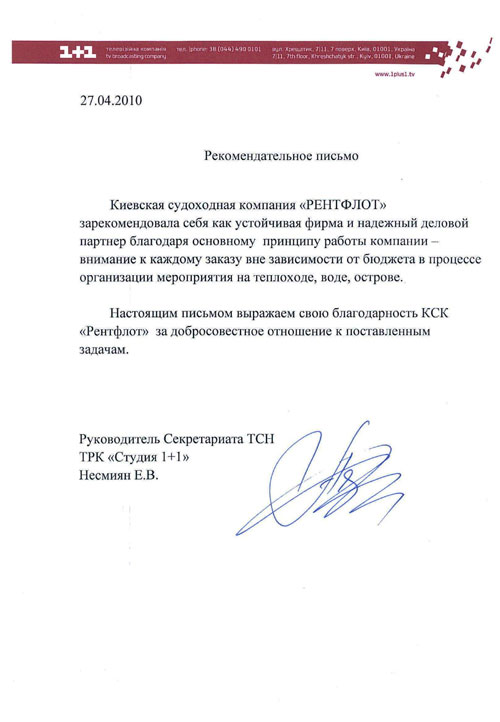 Briefly about «Oriflame»
«Oriflame» company was founded in 1967 by two brothers Jochnick and their friend, today is an international cosmetic concern, which has offices in 62 countries.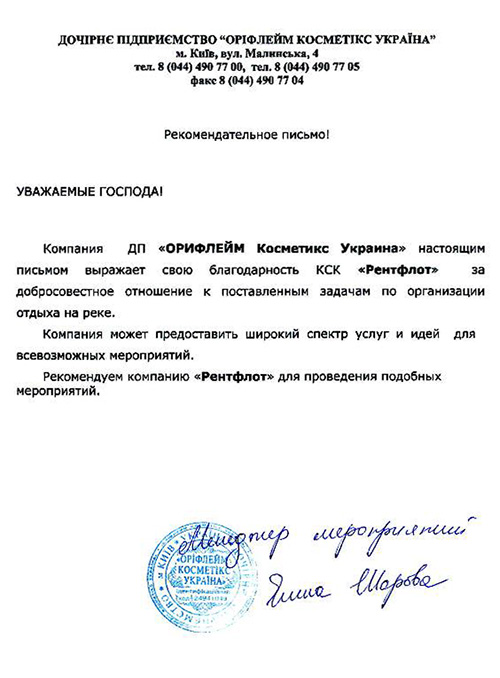 Briefly about «Shell»
Founded at the beginning of the XX century Shell group has won a leading position in the global energy market, becoming the prototype of the modern vertically integrated companies.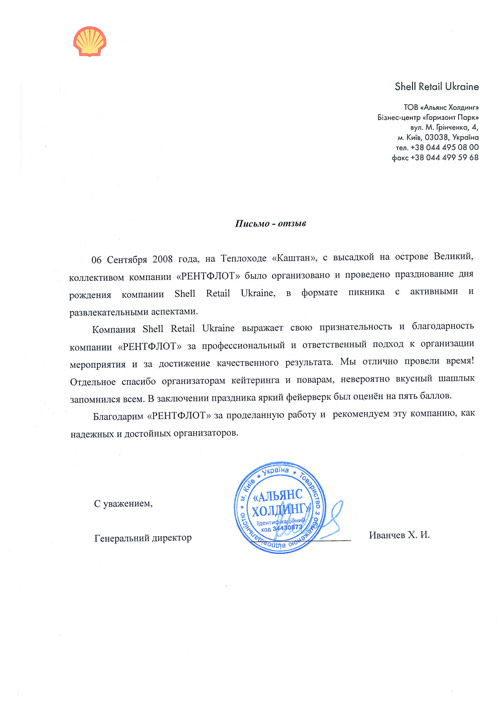 Briefly about «American Chamber of Commerce in Ukraine»
American Chamber of Commerce in Ukraine (Chamber) is one of the most active and powerful public business organizations operating in Ukraine.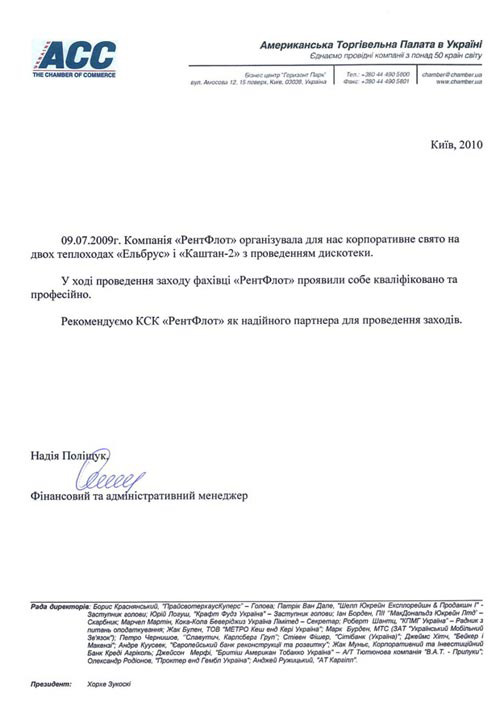 Briefly about «Ukrainian Bank for Reconstruction and Development»
99,99% part in the bank funds is owned by the State innovation financial-credit institution in Ukraine, which in turn is attributed to the State Agency of Ukraine for Investments and Innovations.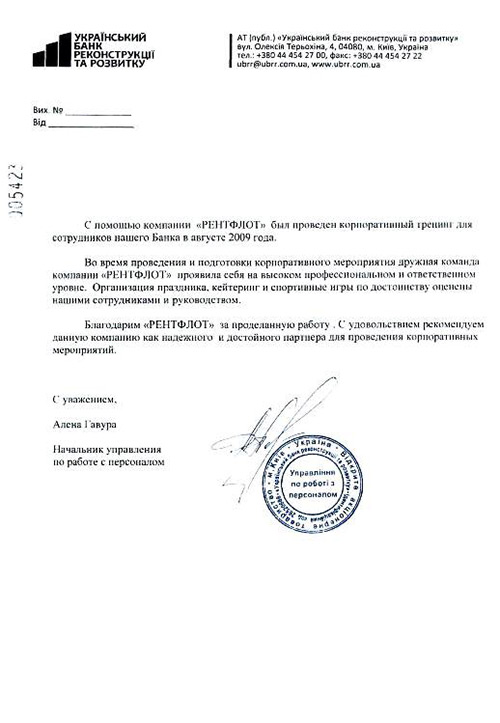 Briefly about «Ukrkosmos»
The State Enterprise "Ukrkosmos" was founded in September 1996 by order of the National Space Agency of Ukraine.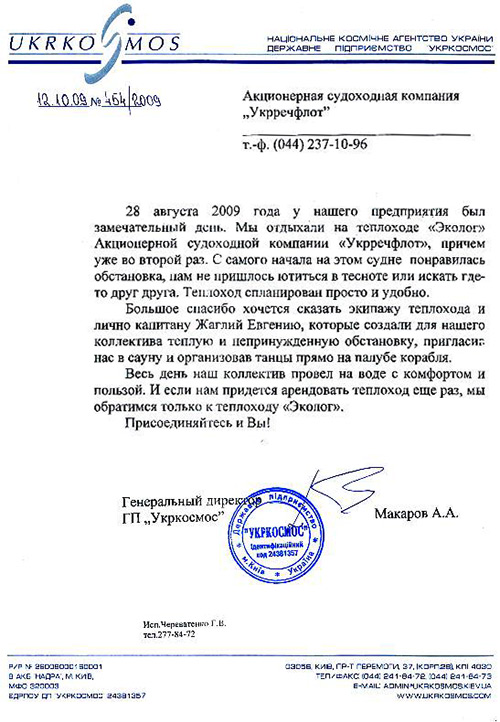 Briefly about «Nokia»
Nokia may produce as mobile terminals (business groups Mobile Phones, Multimedia and Enterprise Solutions), as well as equipment for mobile and fixed communication (a division of Networks).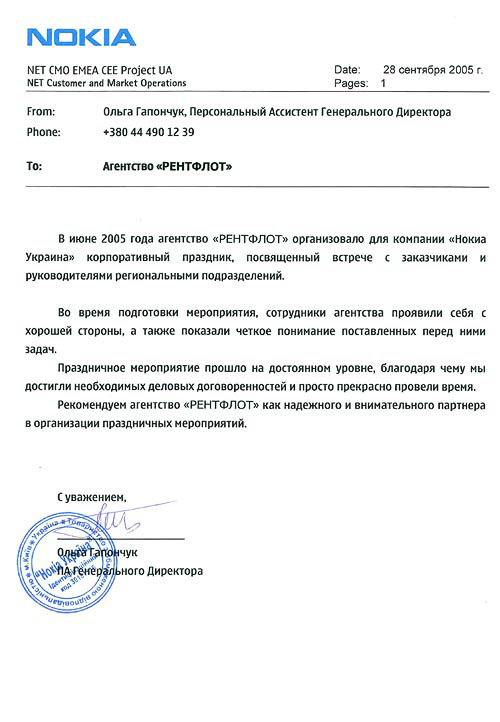 Briefly about «Gillette Ukraine LLC»
The company Gillette Ukraine LLC — representative of Gillette brand in Ukraine. Gillette — the world's leading manufacturer of tools, gels and foams for shaving, as well as all kinds of skin care products.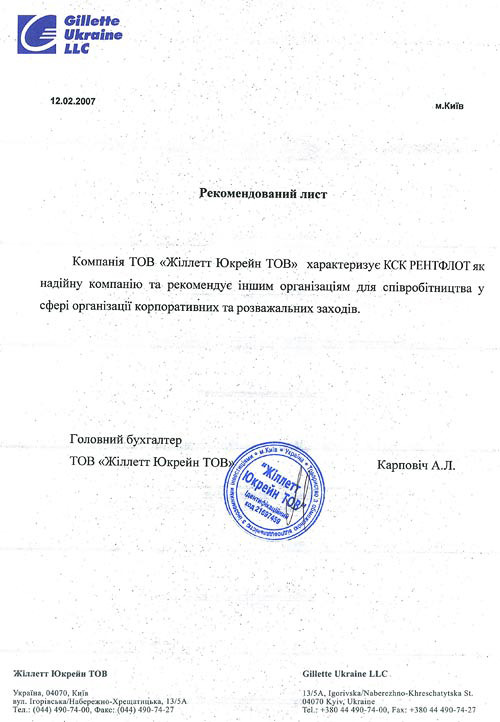 Briefly about «City.com.ua»
City.com is a network of specialized hypermarkets of modern electronics.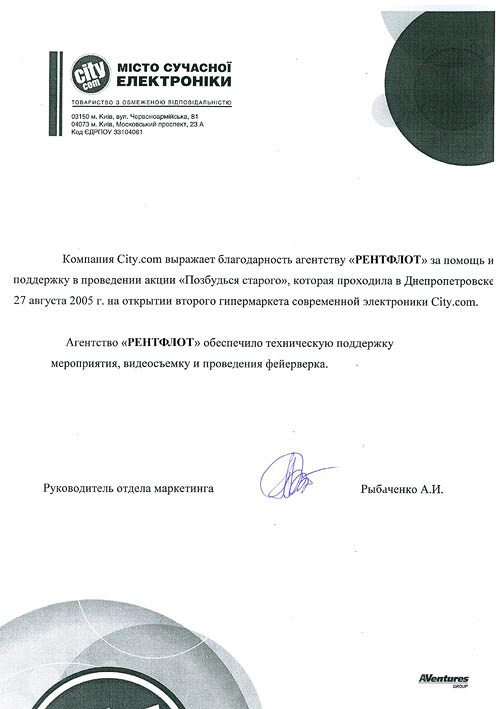 Briefly about "Avon Cosmetics Ukraine"
The company was founded by David McConnell in 1886 with the first release in the sale of perfume set Little Dot Perfume Set. Since then, AVON has come a long way. Today it is the largest company in the world that has become so famous because of the organization and development of a system of direct sales.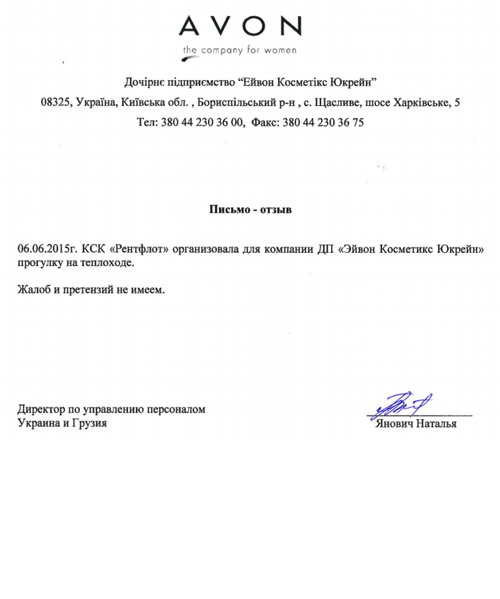 Market leaders have trusted us
Trust us and we will organize an unforgettable day in your life.
We accept payment:
River Station, pier number 5,
st. Naberezhno-Khreshchatytska, 4, Kiev

River Station, pier number 5,
st. Naberezhno-Khreshchatytska, 4, Kiev
Favorite
Search by name