Wedding on the ship
Wedding on the ship
Wedding - responsible and important event. Rentflot company will become your reliable partner in the organization of the wedding ceremony and celebration. Special, wedding decoration interior of the ship transforms into a banquet hall that can accommodate up to 100 guests!
Weddings on the boat creates a special atmosphere of the event. Banquet wedding menu or Fourchette our catering company will surprise you with the cost of ...
Exclusive route by boat to Mezhigorie will give you beautiful photos. Rent a sailing yacht to transfer the bride or groom to the place of the ceremony or wedding photo session on the board have become favorite events of our captains! ;)
Making the budget of event, our experts take into account everything, so you will not have unexpected expenses, and a flexible pricing policy of our company ensures optimum budget.
Sample event program
13:00 – 14:00
The gathering of guests on board the ship. Welcome cocktail party.
14:00 – 15:30
Walk to the island of Veliky, to the site for the away wedding ceremony.
15:30 – 18:30
The ceremony of marriage on the bank of the Dnipro.
A festive buffet on the island. Music. Congratulations to the newlyweds.
18:30 – 21:30
A walk to Kiev. Wedding banquet on board the ship.
The festive program. Disco.
Intermediate stop (if necessary) to disembark part of the guests on the Postal Square.
21:30 – 23:00
An evening sightseeing walk Kiev, under luminous bridges, along the illuminations of the embankment.
Continuation of the wedding discotheque. Sweets.
Popular vessels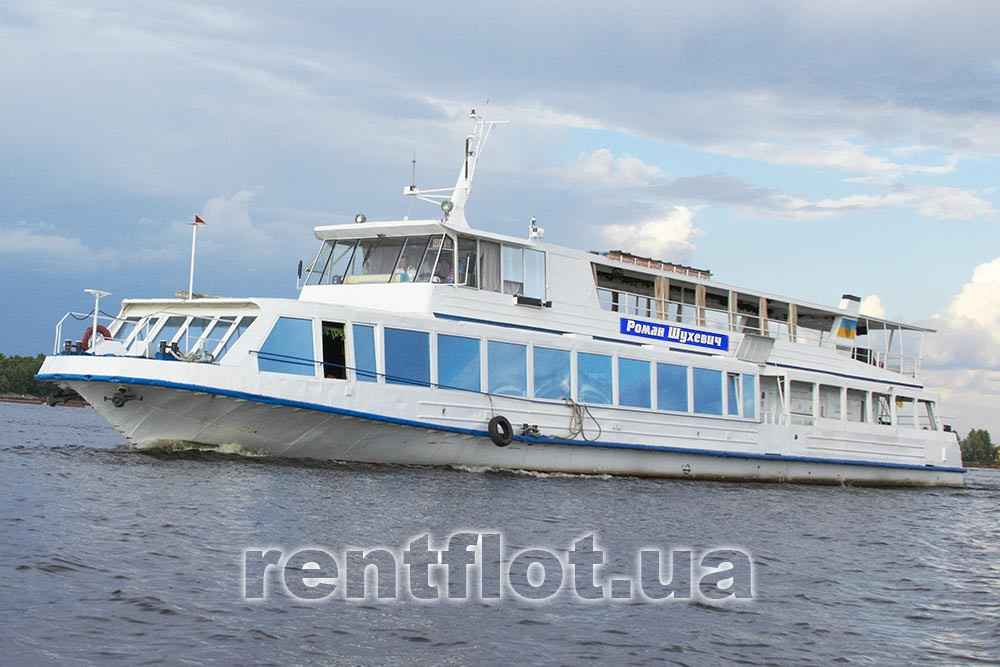 On the ship Kashtan Roman Shukhevych is the most spacious saloon among double-deck vessels for large companies. Convenient berth at the river station more
Calculation of the event "Wedding on the ship", presumably 60 guests, motor ship "Roman Shukhevich"
1205 USD/10 hours
Rent of motor ship "Roman Shukhevich" (6 running hours + 4 parking hours)

2225 USD/60 guests
Catering service on the ship and the island (not including non-alcoholic and alcoholic beverages, which the customer buys himself, and we provide dishes and service)
445 USD/3 hours
Rental of location for a wedding ceremony
965 USD/event
Host and DJ with sound, light equipments
Calculation of the event is given as an example, and can be adjusted according to the client's wish (added, changed, reduced)
Total: 3 450 USD
Photogallery of rest on the ship, yacht and island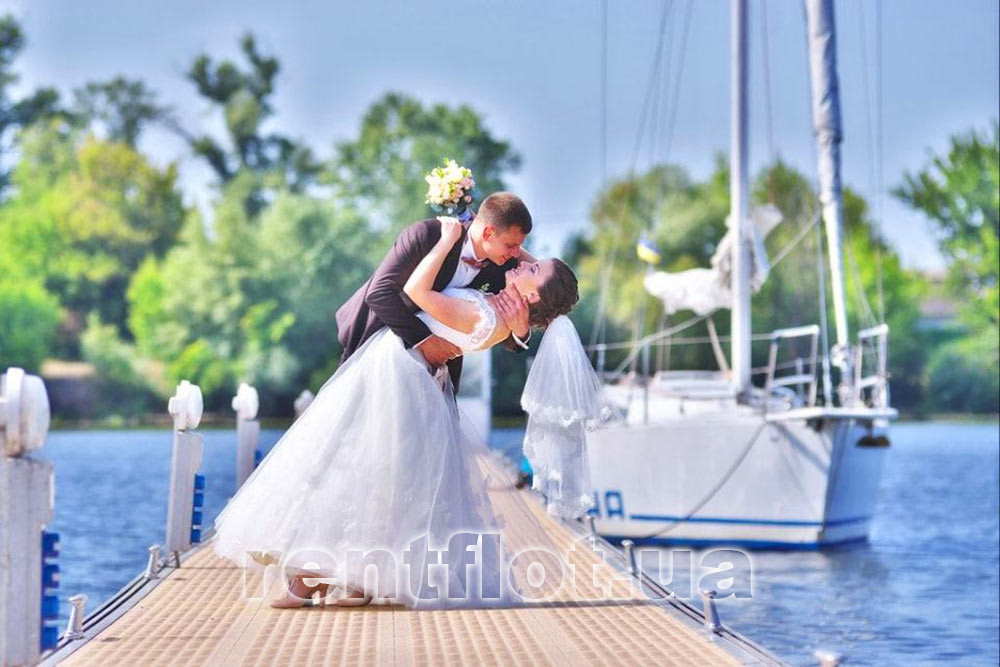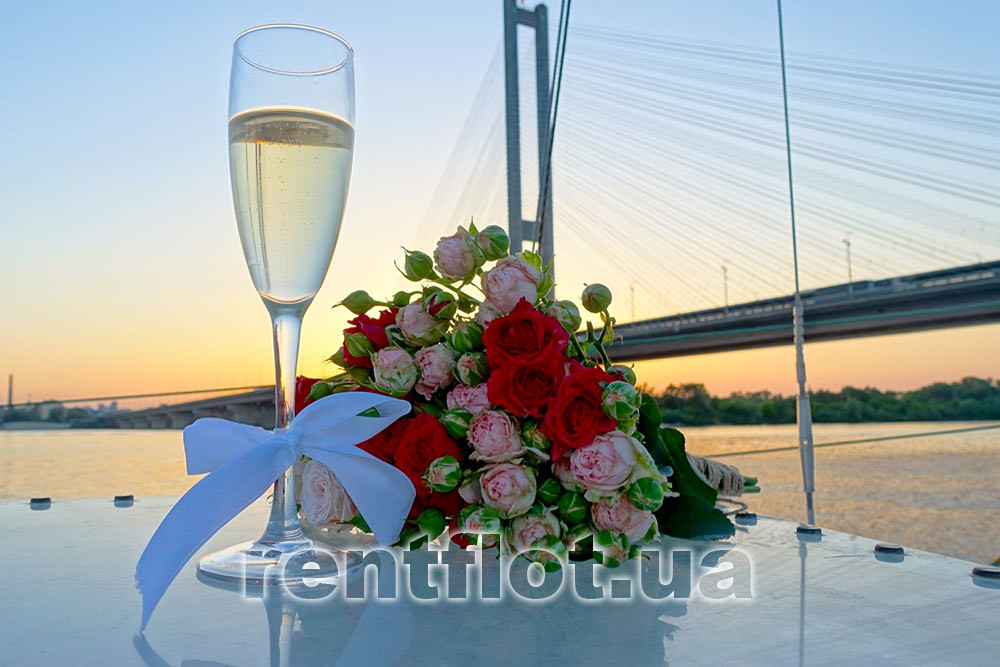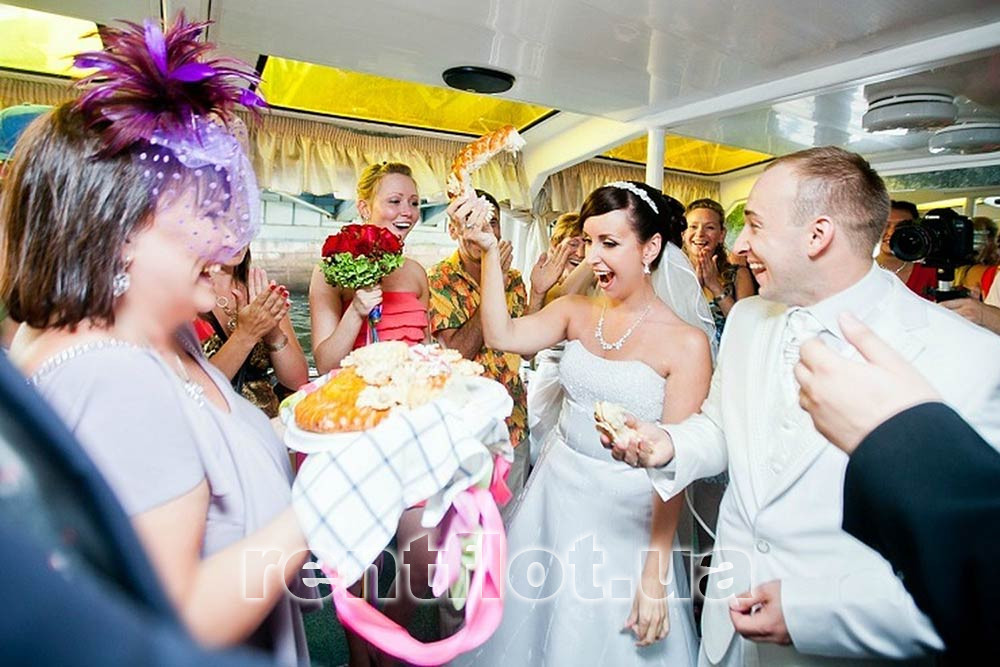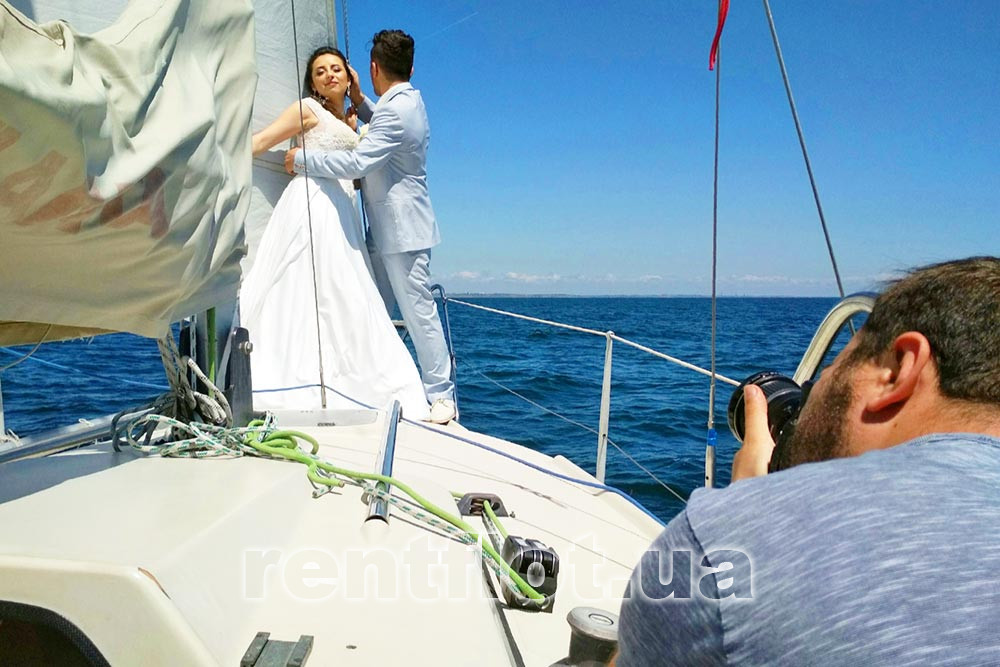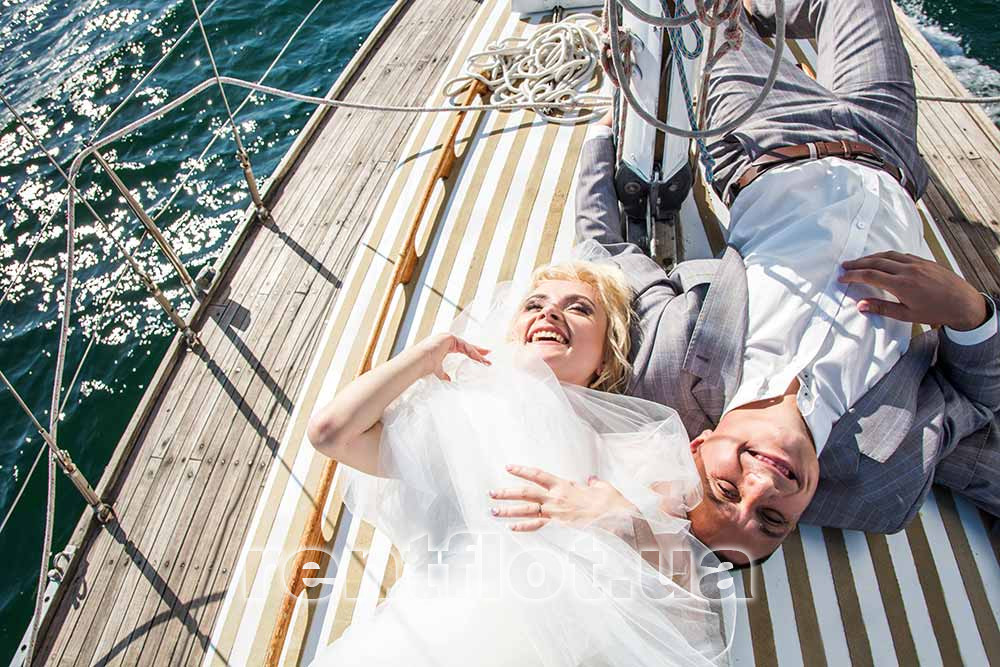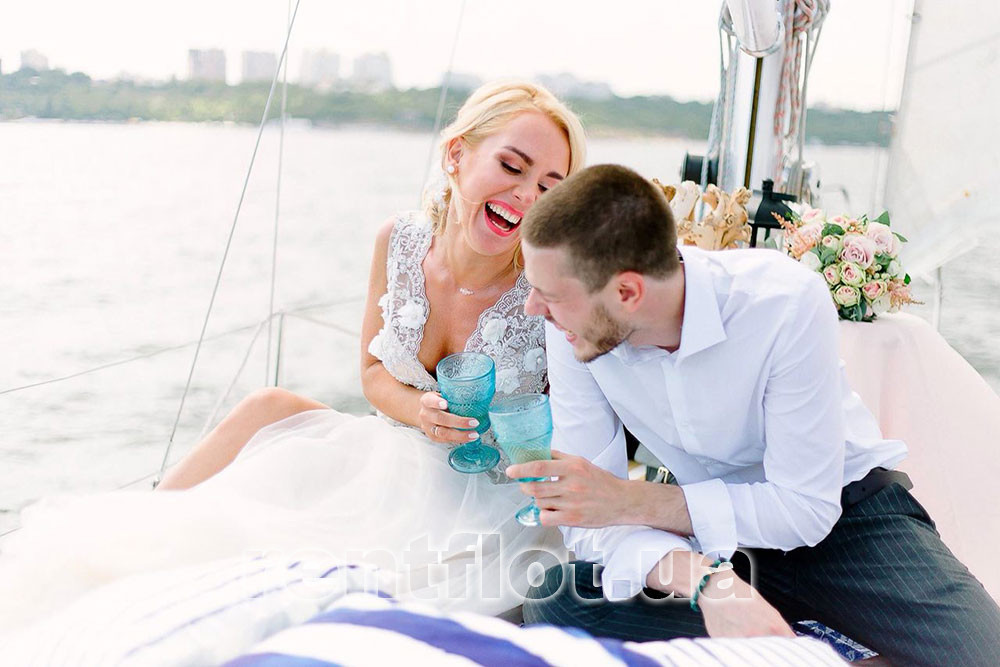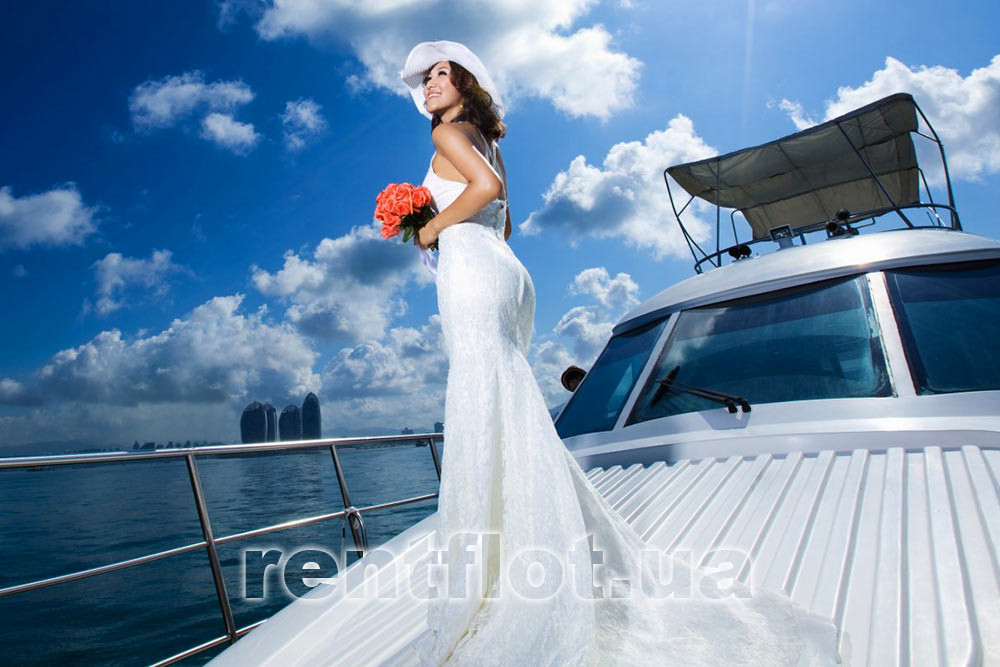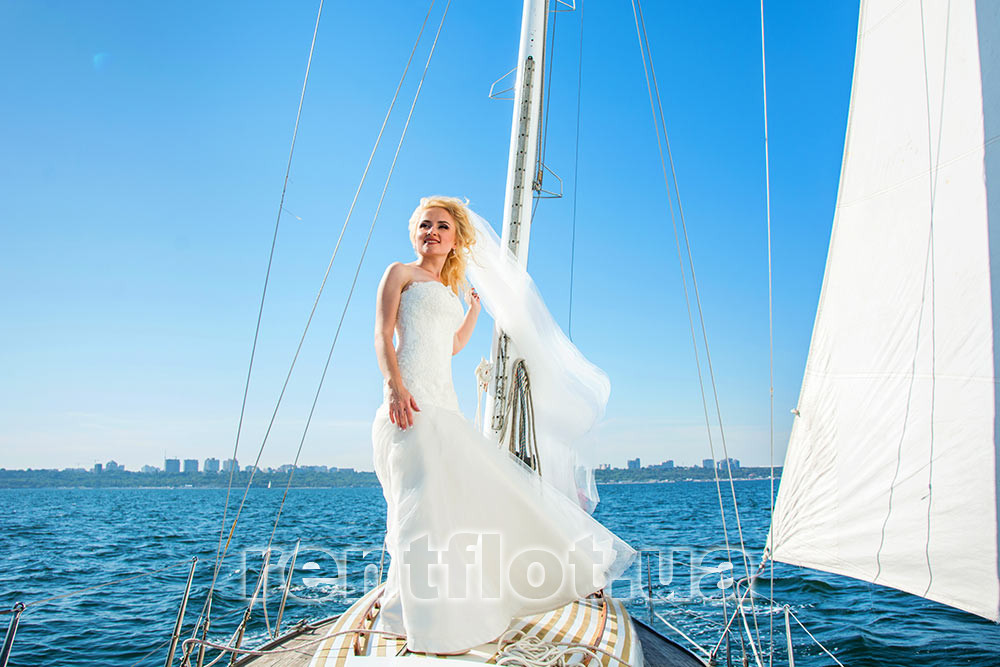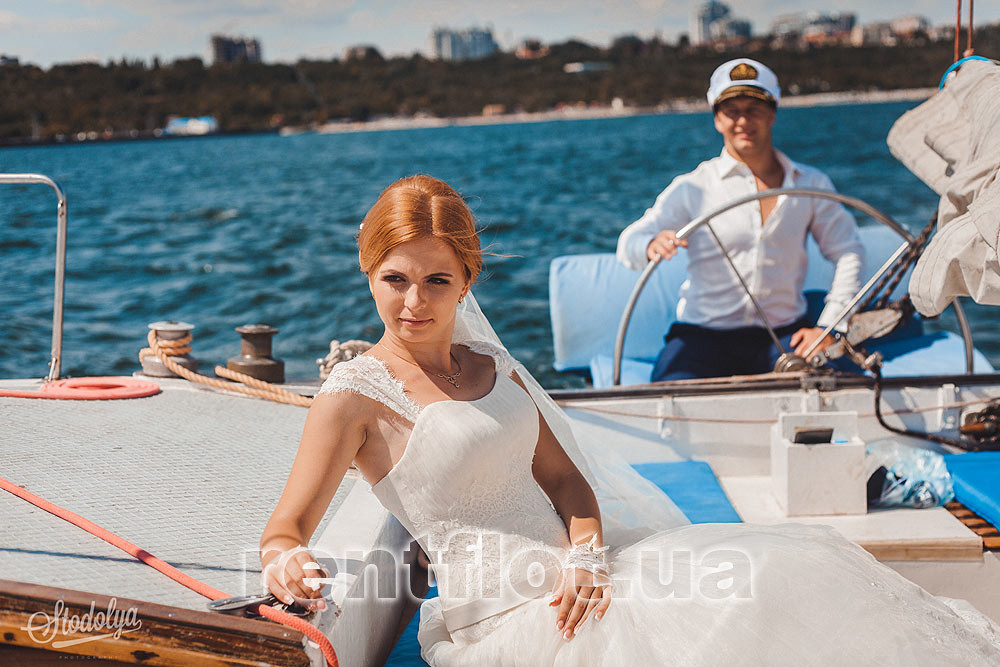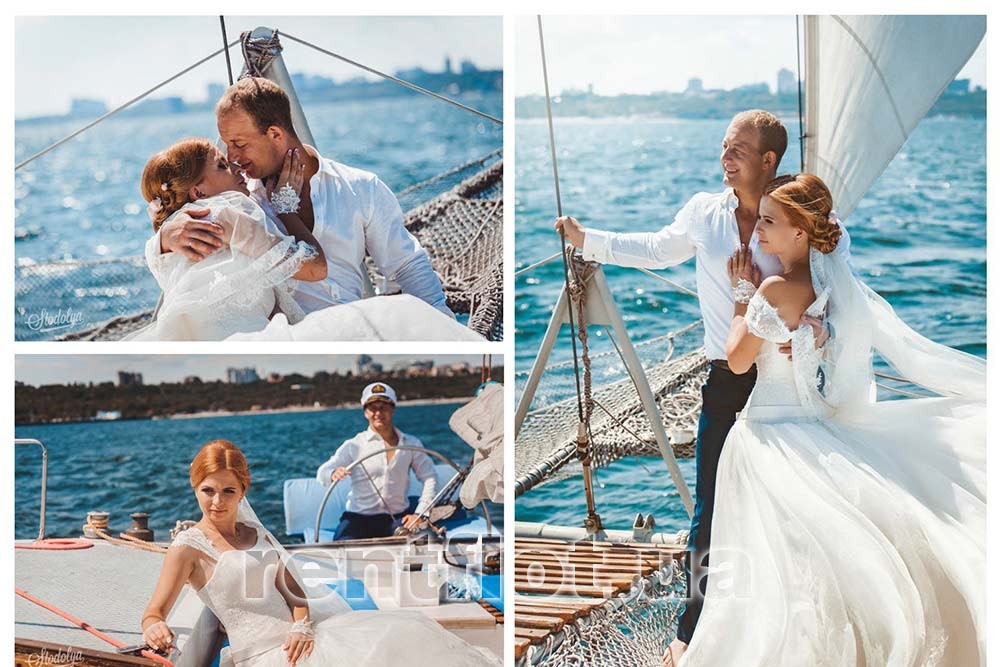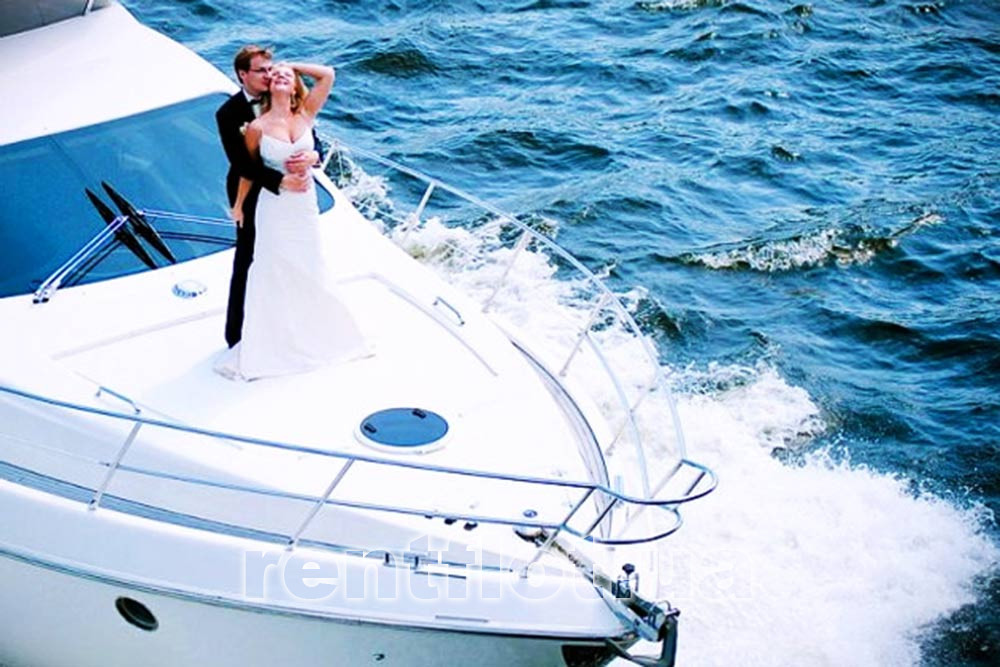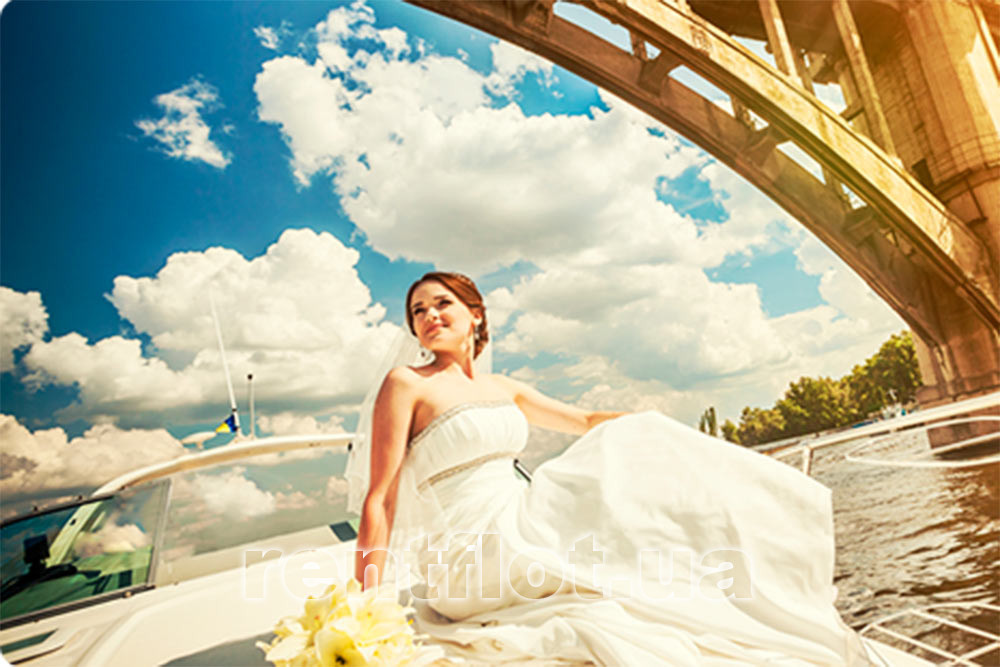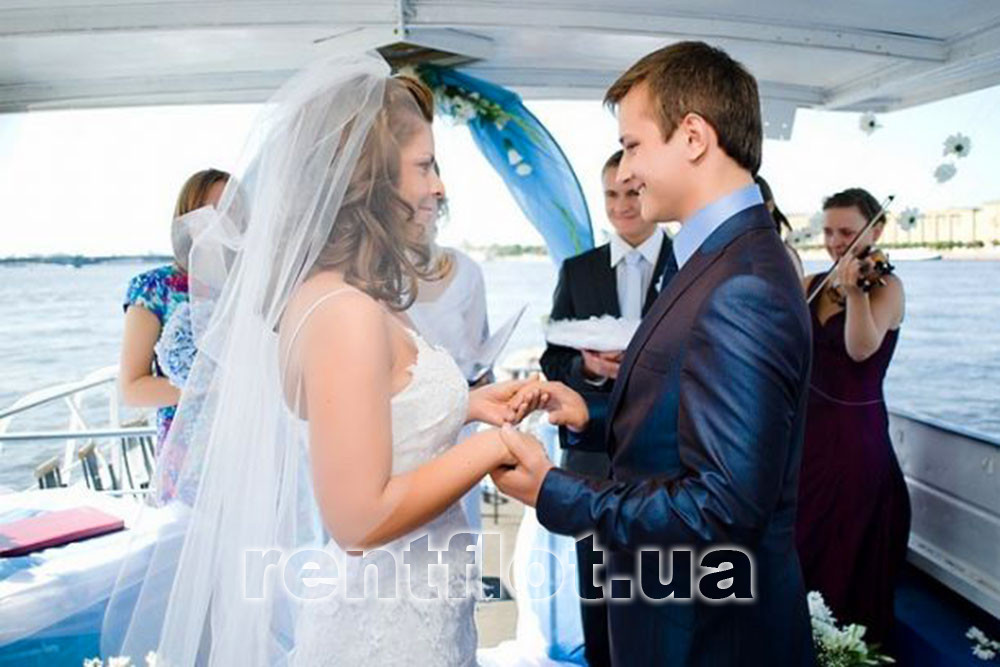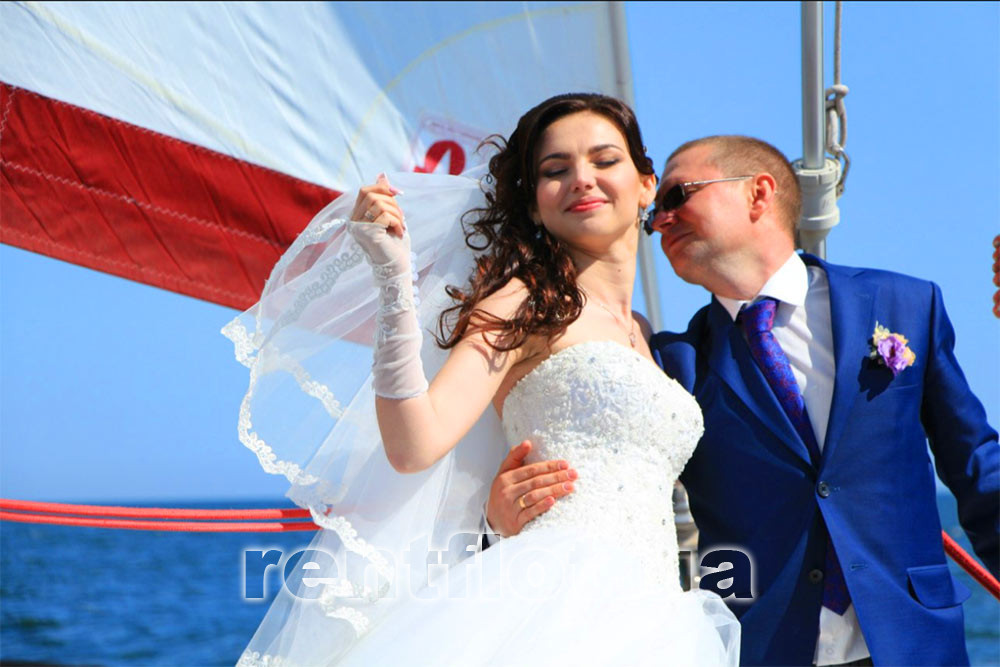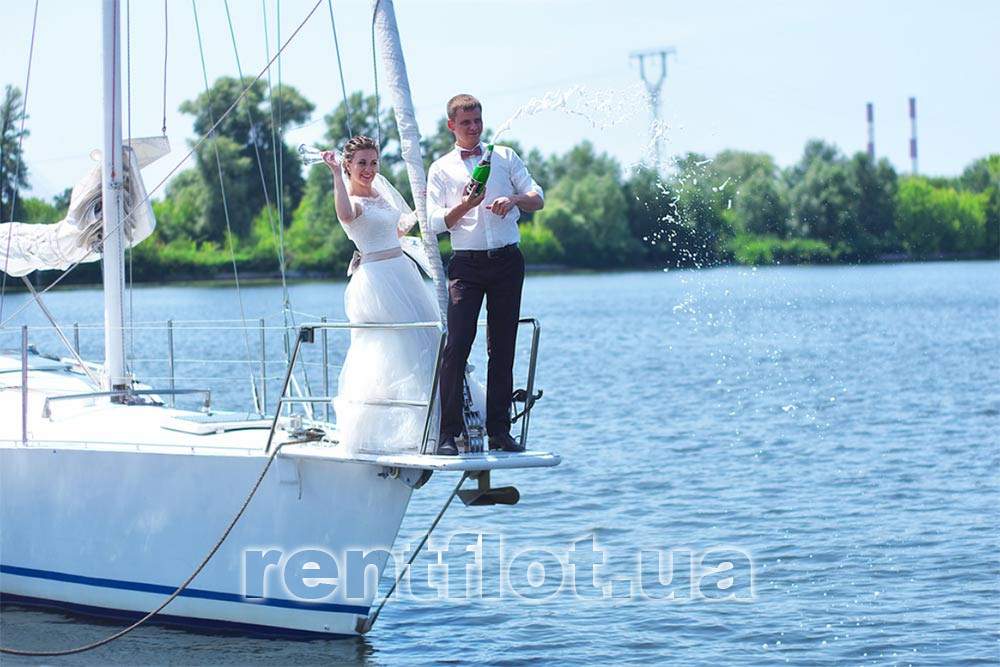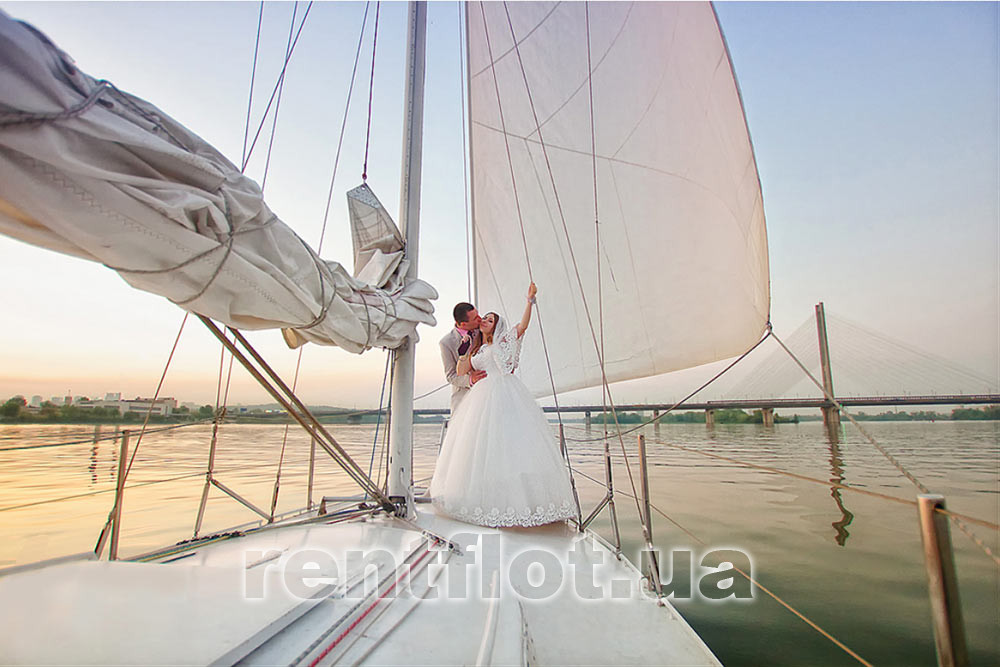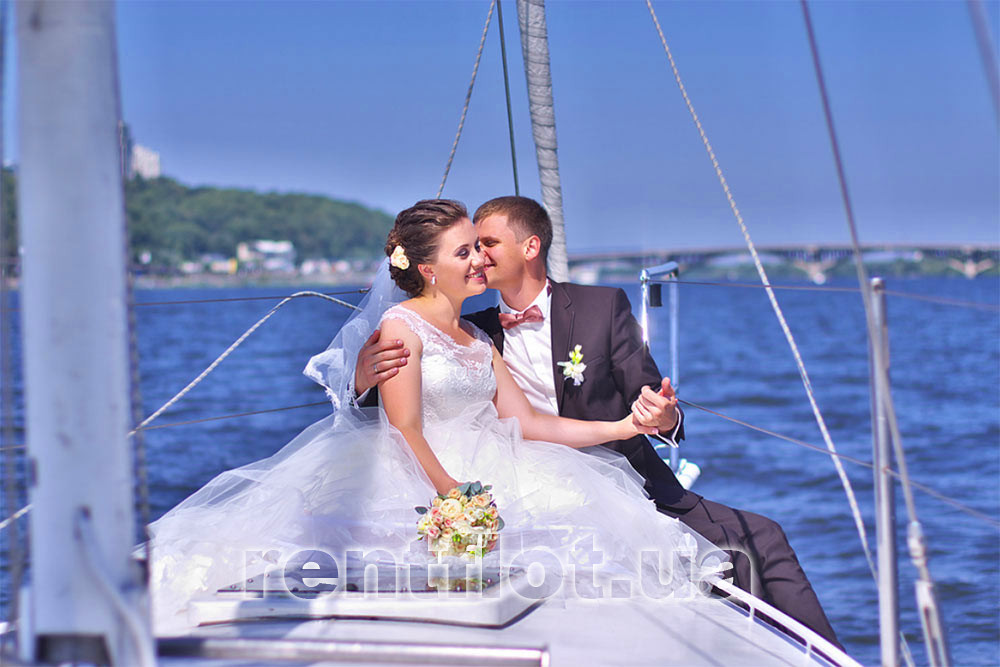 We accept payment:
River station, berth No. 5, st. Naberezhno-Khreshchatitskaya, 4, Kiev
Favorite
Search by name