Corporate party on a yacht, motor ship, boat
Corporate event on a yacht, motor ship, boat
Thinking arrange a corporate party for his company, often resort to various event-agencies, that the event "was a success", she never came down to just a banal pastime in the restaurant.
RENTFLOT simplifies this kind of problem, offering the organization and conduct corporate party on a yacht or a boat trip on the river with green park with no outside help.
We have to do everything:
1. The idea:
As the space ship or a yacht offer
As a game room - the upper deck or platform on the island
As a restaurant - catering (restaurant on the road: banquet, buffet, barbecue, cocktail)
As a "spectacle" - surface of the river Dnieper, the picturesque banks of Kiev, Kiev vast expanses of sea and interesting attractions for the beach and the river, leading to the DJs, artists, singers, entertainers with photographers, guides and interpreters ...
2. The river fleet:
Ships (single-deck and double-decker, the Comfort and prestige class)
Yachts (motor-sailing and motor, high-speed and low-speed, the Comfort and prestige class)
Boats (open and closed)
3. Catering:
service staff
Expensive and disposable tableware, flatware, tablecloths
Hot meal boxes, equipment for making furniture for rest
Timeliness, accuracy, ability, experience
4. Attractions:
5. Team:
Managerial and supervisory structure
Crews
Trainers and animators
Presenters and DJs
Guides
6. Programme of the routes and berths:
For a walk along the Dnieper to the organization of the party on a yacht or boat
For trips to Tripoli and Kanev
To follow the island to organize a barbecue
To enter the Kiev Sea with the passage of the locking process
To direct the shore sightseeing Mezhyhirya
To relax at the mouth of the Desna or on the banks of the bypass channel
When is the corporate party on a yacht or on the boat, our experienced (since 2001.) The staff is professional, with love and pleasure does its job as evidenced by the variety of letters of thanks and recommendations, presented on our website under "Guest."
11:00 - 13:00
Guests gather at the pier in 10-15 minutes and board the ship.
The motor ship departs from the berth No. 6 of the river station and we go to about. Great.
On board a buffet for corporate parties.
A DJ works on the boat.
13:00 - 19:00
Anchorage at Velikiy Island in a picturesque meadow.
Background music from the ship and entertainment, sports events.
19:00 - 20:30
The motor ship returns to Kiev.
Disco, buffet table on board.
We say goodbye to the guests at the pier at the river station.
Calculation of the event "Corporate party on the ship", motor ship "Semya"
343 USD / 9.5 hours
Rent of the motor ship "Semya" (3.5 sailing hours + 6 parking hours at Velikiy Island)
325 USD/35 guests
Buffet for 35 guests on board the ship and on the green island. (Guests can buy alcoholic and non-alcoholic drinks on their own)
161 USD/event
DJ work on board the ship, including the necessary sound equipment and additional disco lights and the use of electricity on board the ship
90 USD/event
Sports equipment
179 USD/event
Megabasketball
95 USD/4 hookahs
Hookah
The calculation of the event is given as an example, and can be adjusted at the request of the client (supplemented, changed, reduced)
Total: 1 528 USD
Photogallery of rest on the ship, yacht and island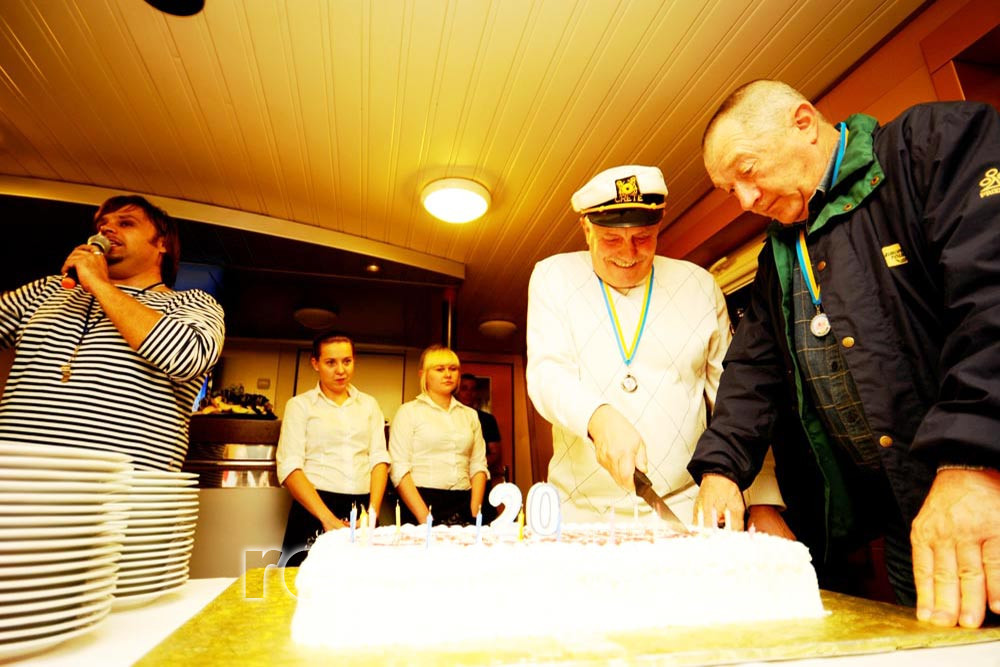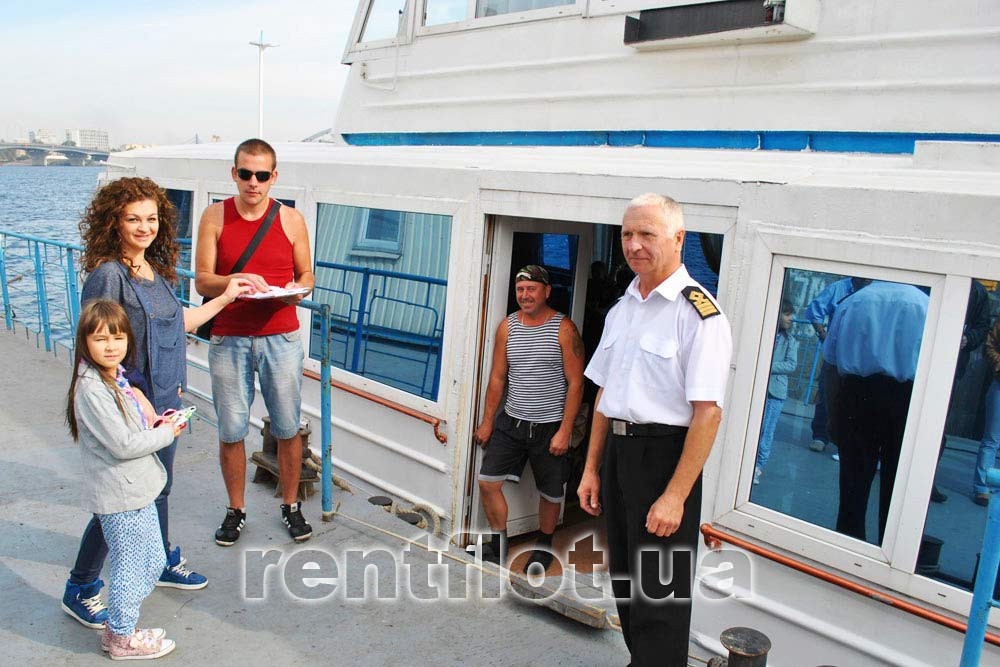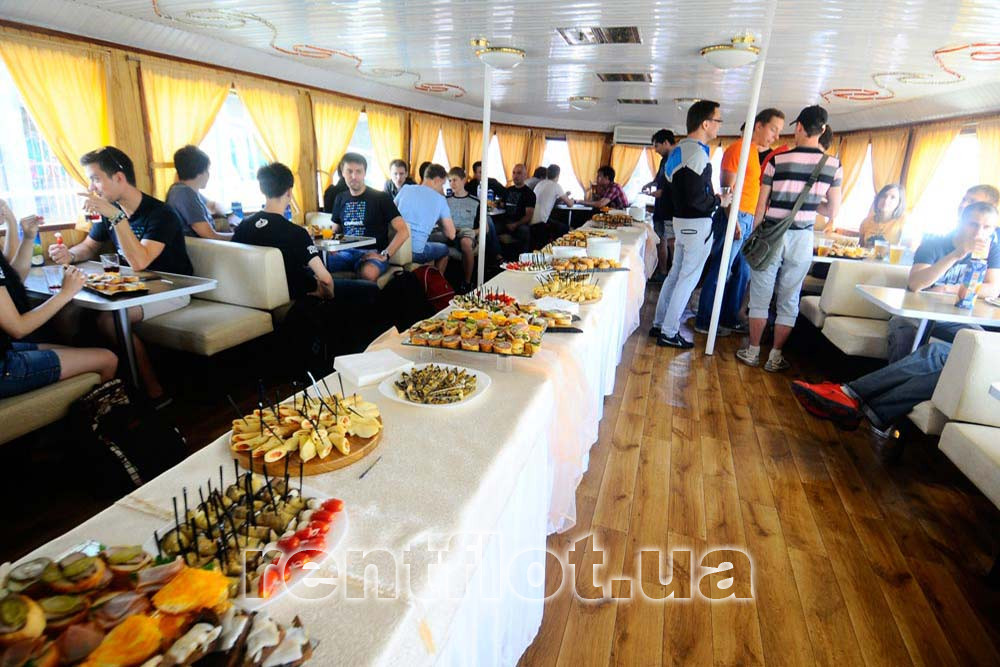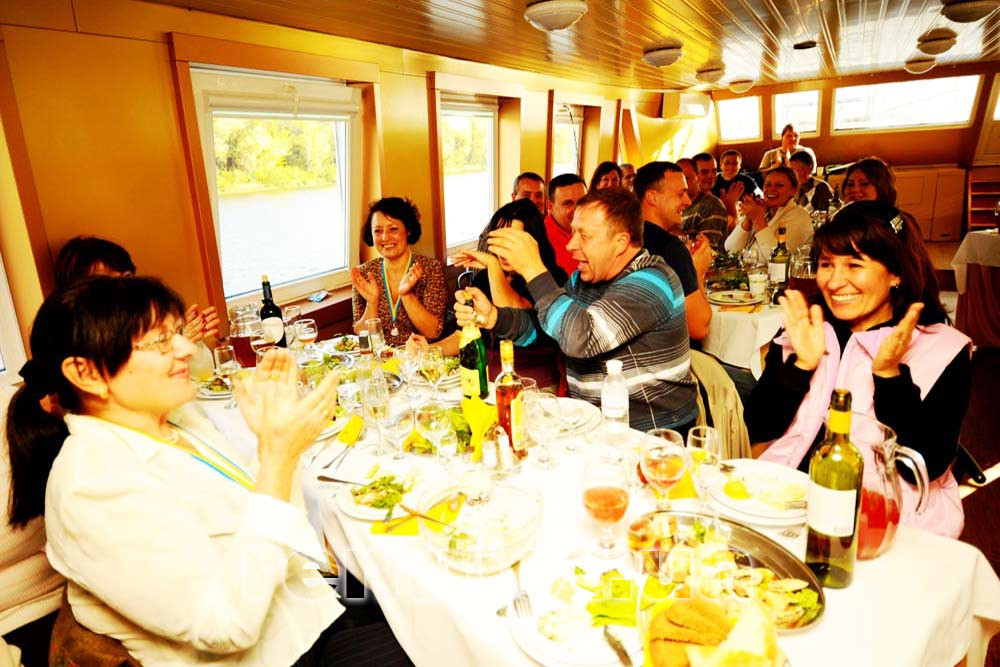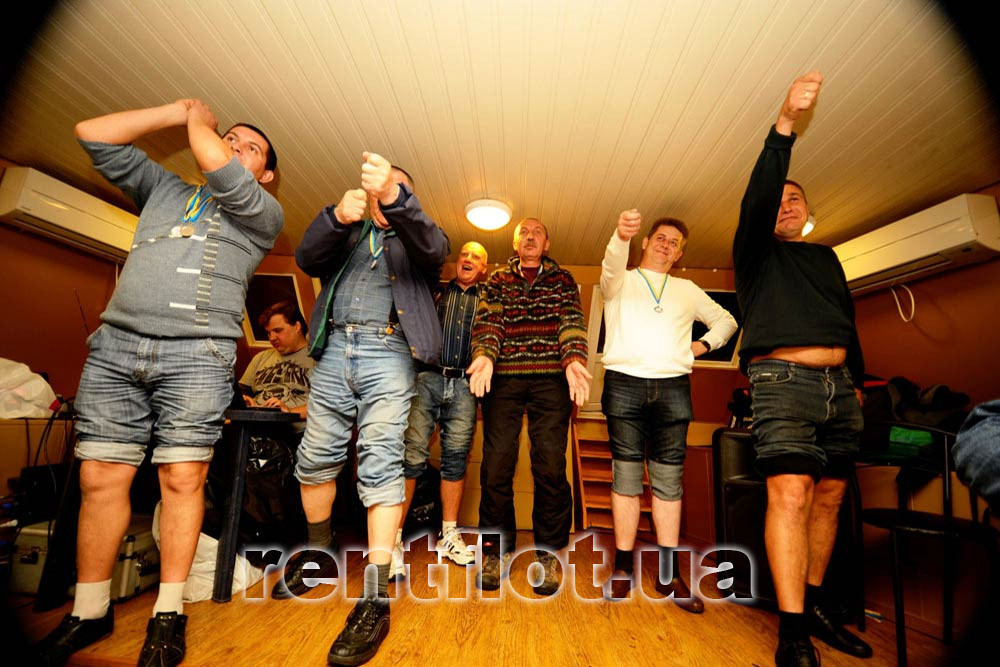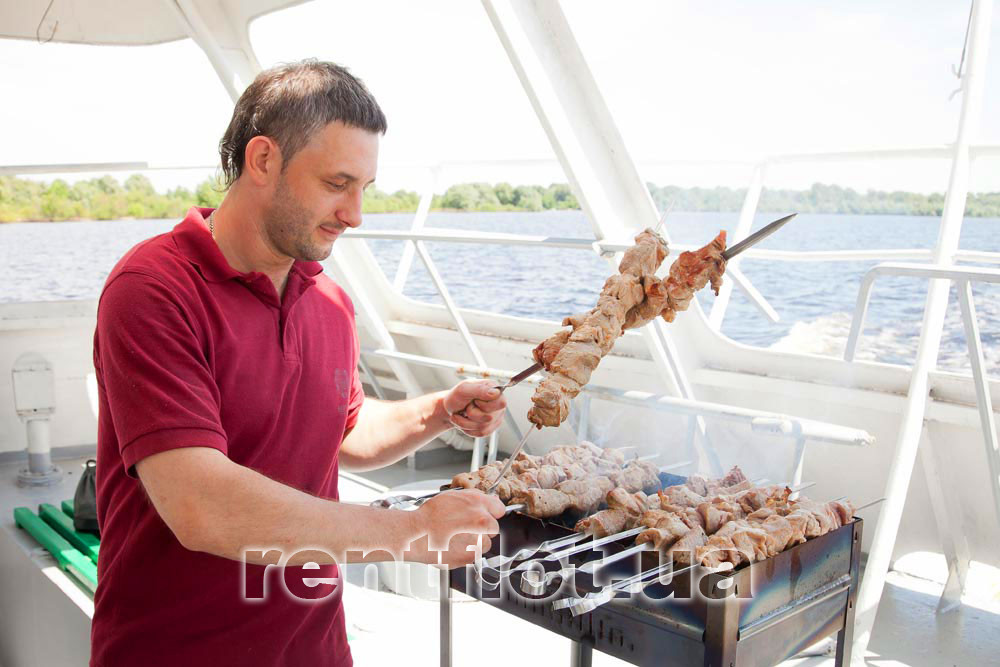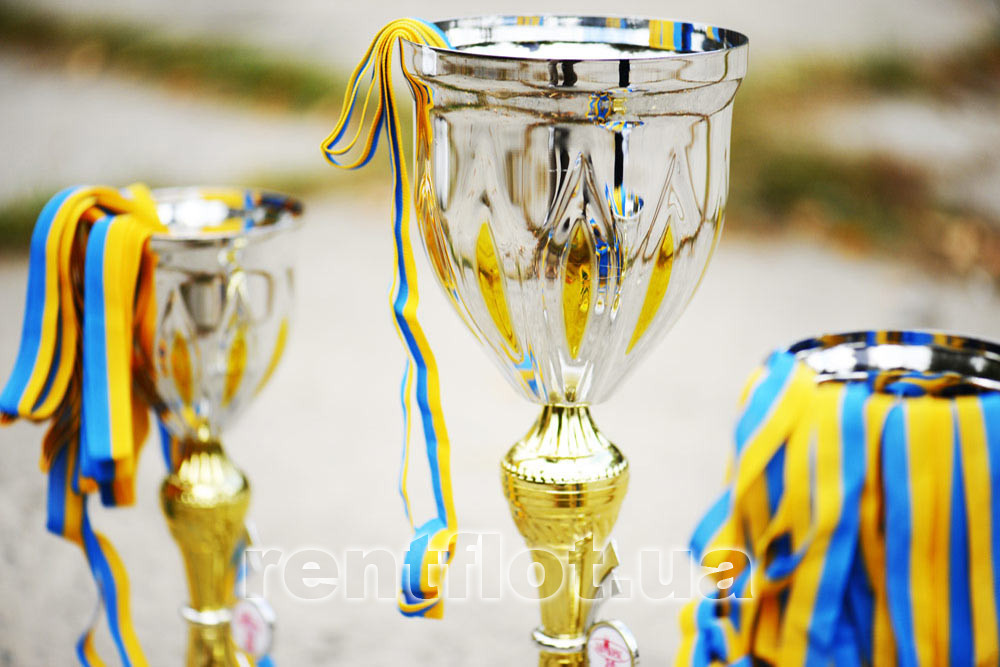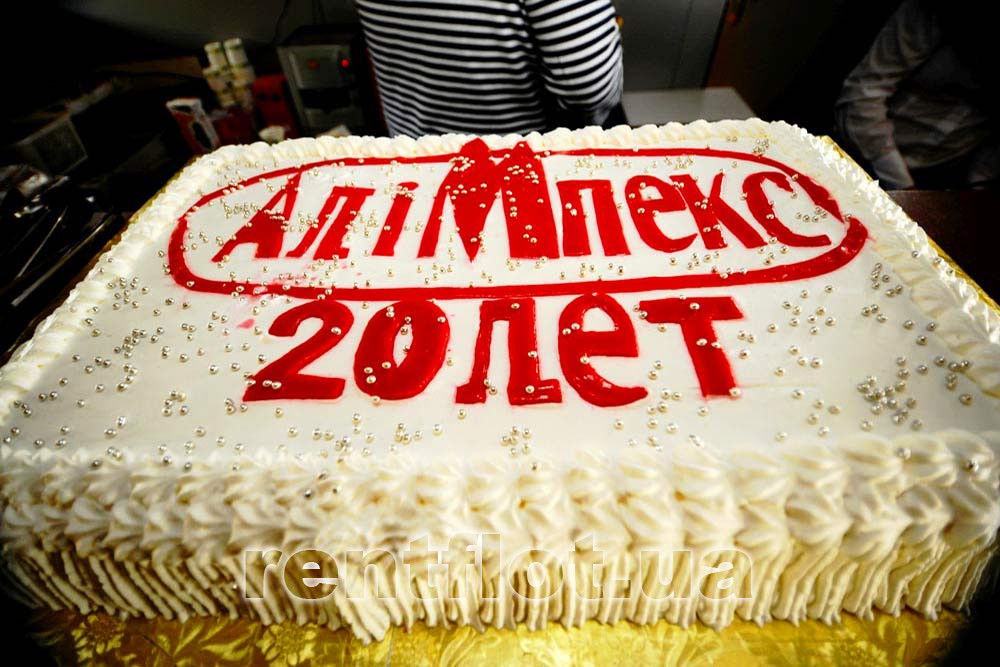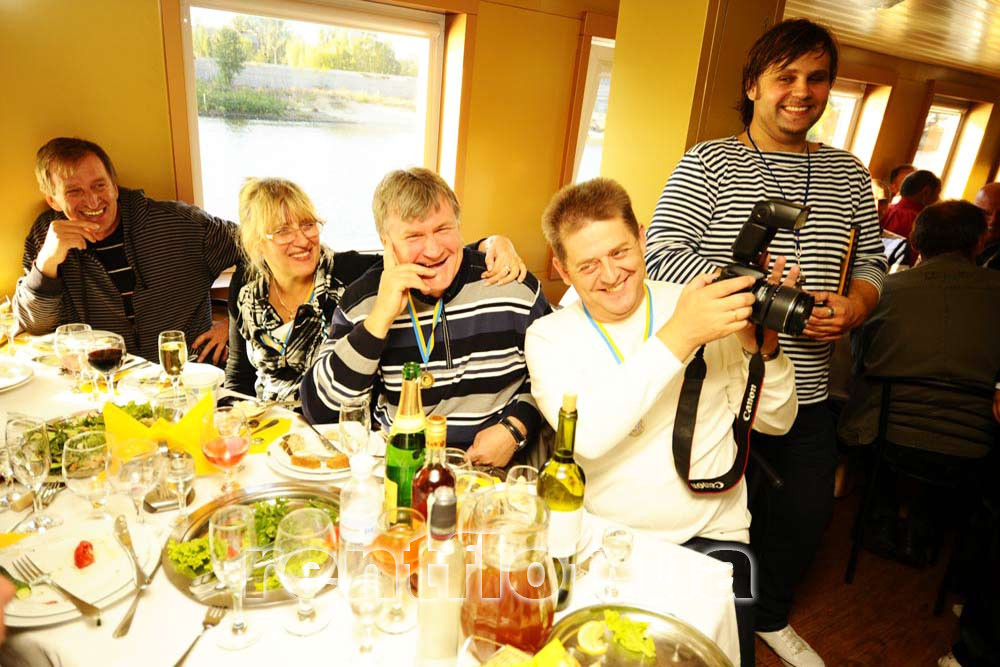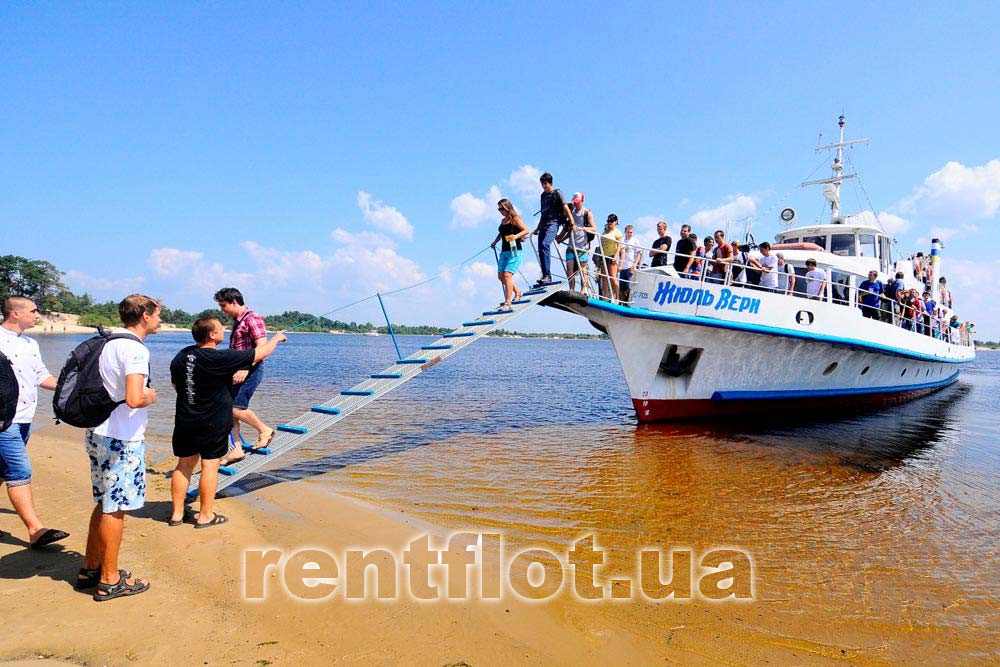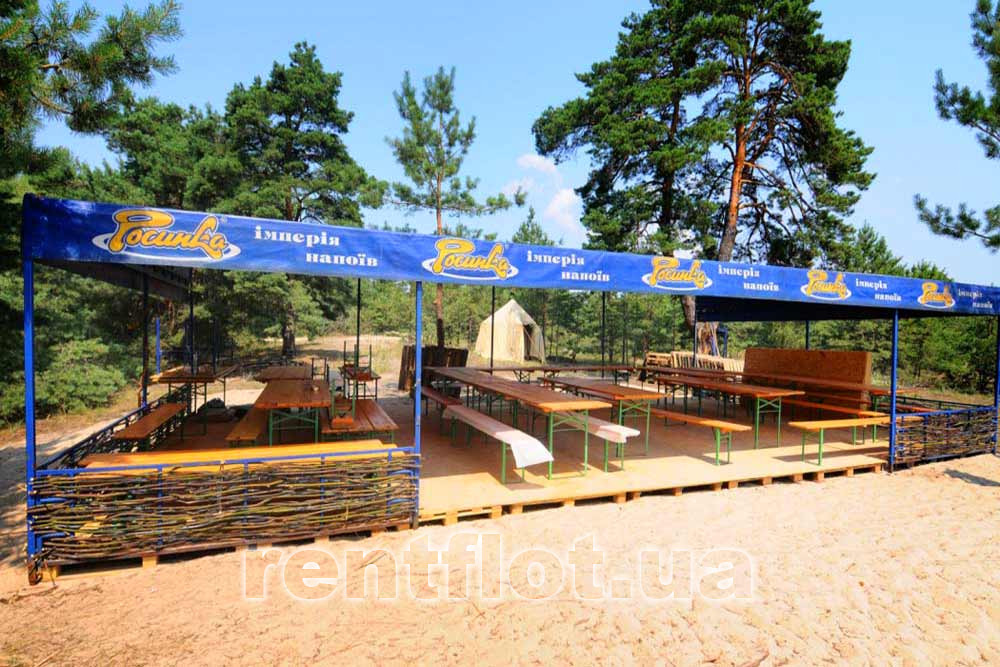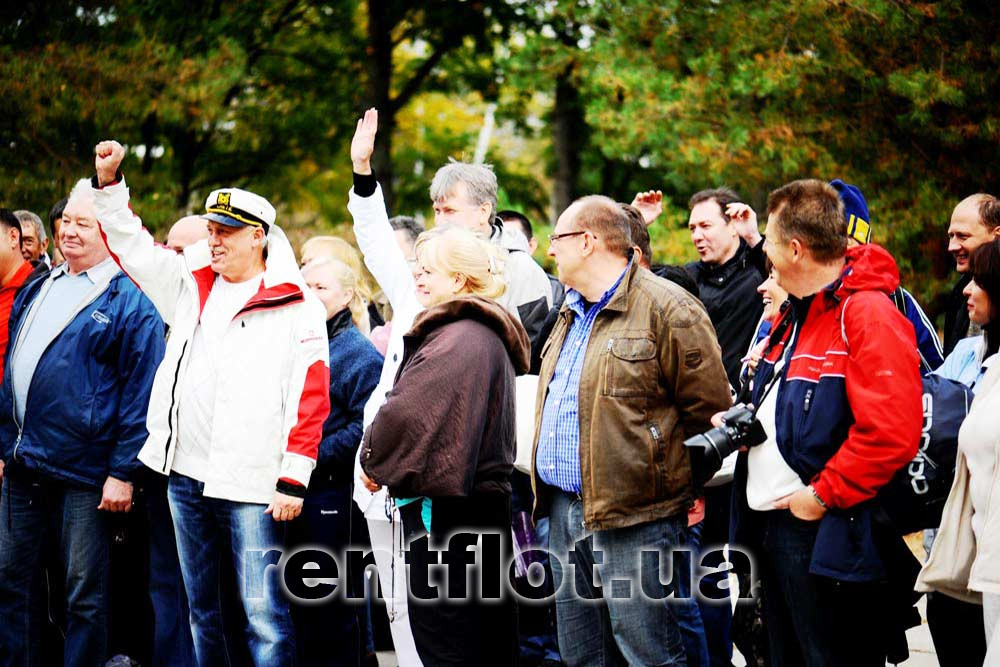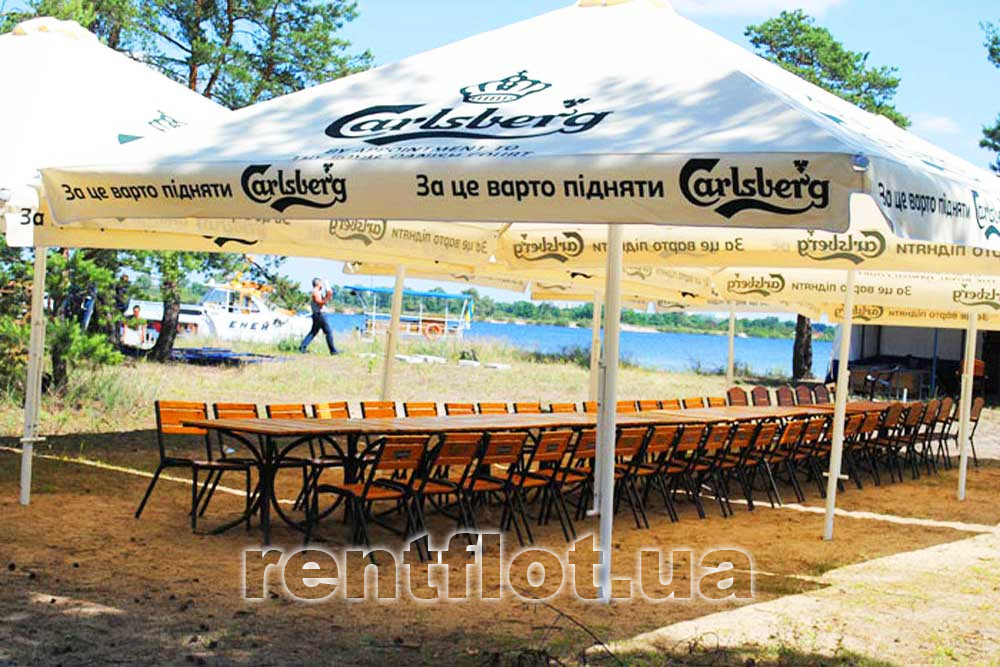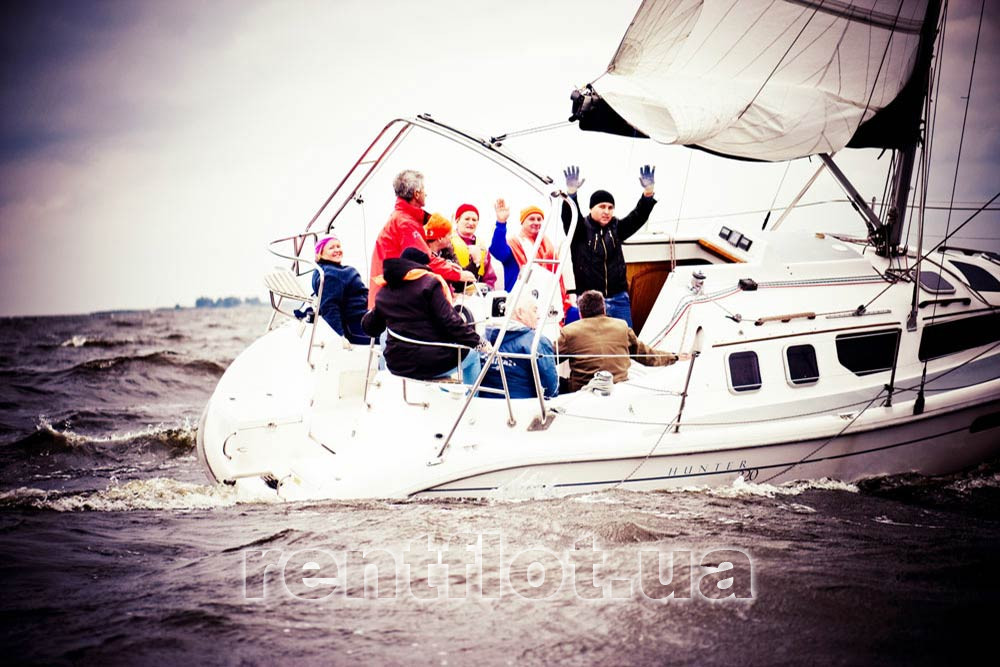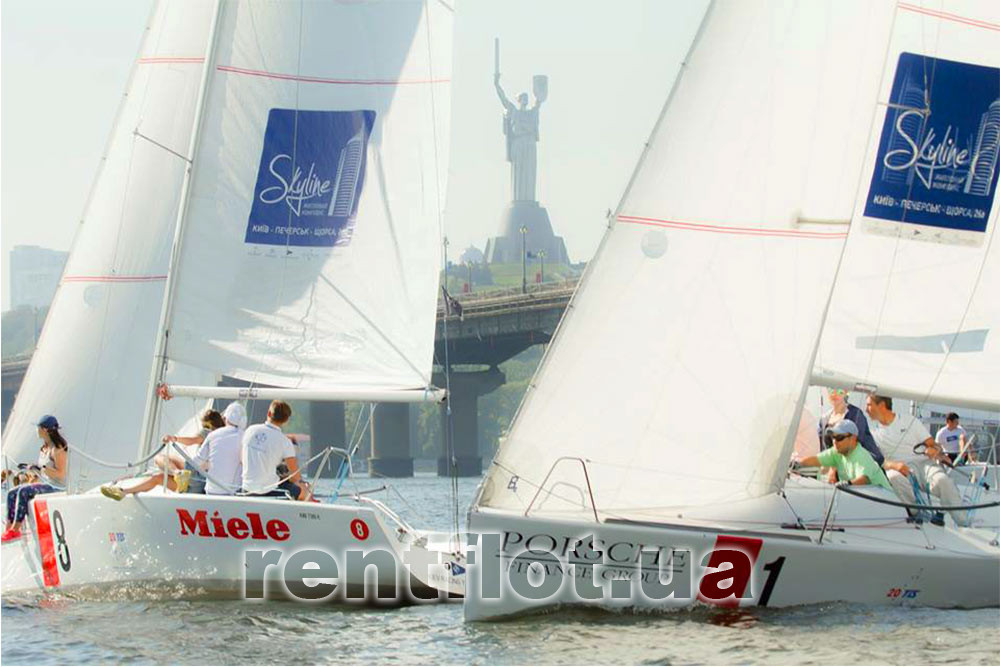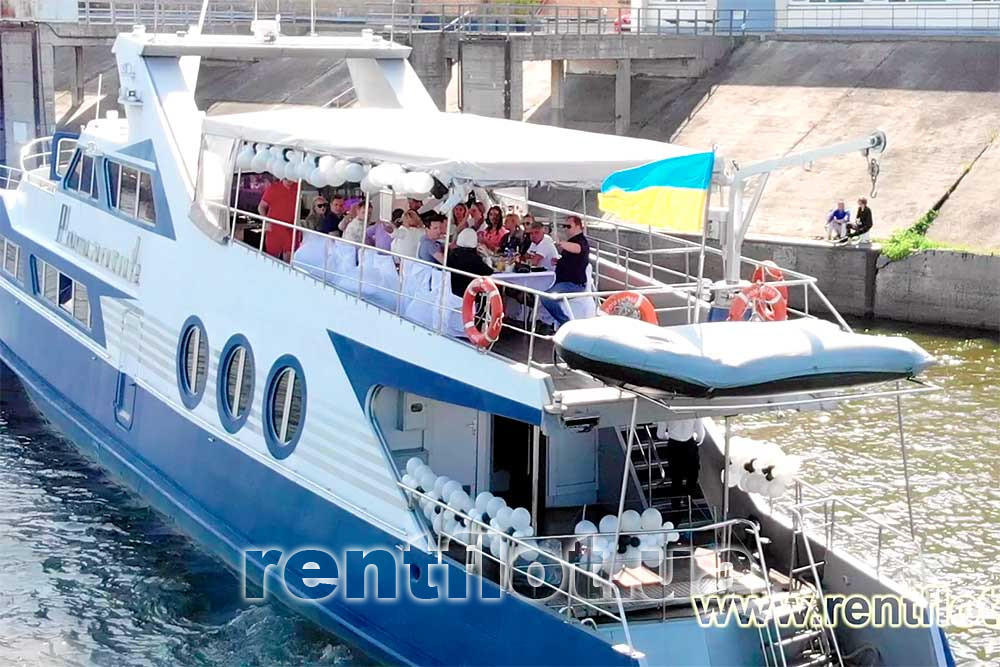 We accept payment:
River station, berth No. 5, st. Naberezhno-Khreshchatitskaya, 4, Kiev
Favorite
Search by name